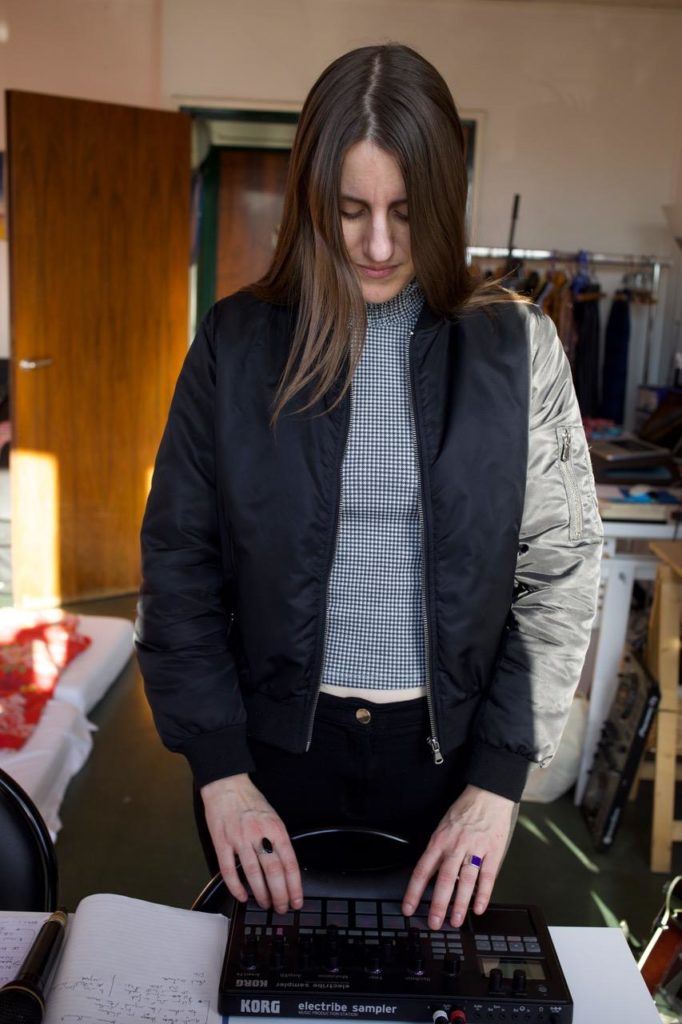 Photo: Rasa Juskeviciute
J'ai proposé à des gens que j'aime bien de composer des playlists avec un thème. Aujourd'hui, « Des samplers sous le bitume » par Marie Delta:
« Tu marches dans la rue une nuit d'avril, il fait très froid. Des millions de petites voix samplées t'appellent par un caniveau  tandis que tes pieds frappent le sol, d'un bruit métallique. Ces voix t'appellent à rejoindre un monde sous-marin auquel tu peux accéder, là, juste sous le bitume. »
TRACKLIST
LAURIE ANDERSON From the Air
APHEX TWIN We Are The Music Makers
DINA EL WEDIDI The Moon
JOHN TALABOT Voices
FRANCIS BEBEY Fleurs Tropicales
LINDA PERHACS Hey, Who Really Cares?
CHARLENE DARLING Les pavillons blancs
CHEVEU No Birds
SHABJDEED & AL NATHER Adeena شب جديد و الناظر – عدينا
AGAINST ALL LOGIC City Fade
JULIA HOLTER Marienbad
FRANCOIS CLUB Ecce Homo
DIE WILDE JAGD Wah Wah Wallenstein 
BICHE La nuit ne nous dit jamais
LAETITIA SADIER By The Sea
SOLID SPACE 10th Planet
LENA PLATONOS Shadow of Blood
OCTO OCTA Spin Girl, Let's Activate!
BLACK DEVIL DISCO CLUB Six Six Sex
PHANTOM LOVE Psychic June
LAURIE SPIEGEL The Extended Universe Patchwork
Marie Delta vient de sortir un album disponible ici